It has now been just over a year since Adobe finally deprecated the Flash Player on 12th January 2021. 
Over the last decade, Flash has gradually reduced its market share in interactive browser-based applications, being replaced by the open web standards of HTML5, WebGL and WebAssembly. And this decline led to Adobe officially ending the support and distribution of the Flash Player.
However, Flash remains a popular tool among animators, and it retains a significant audience in a variety of long-life Enterprise applications, video games and creative content.
In these circumstances where continued use of Flash via the browser is no longer possible, many people and organisations are looking at ways to extend the life of their Flash content.
CXFF-CNN from Leaning Technologies on Vimeo.
CheerpX for Flash, an inline solution to extend the life of Flash applications indefinitely
In September 2020, we announced CheerpX for Flash, an inline, WebAssembly-powered solution to run existing Flash applications on any browser after the depreciation of Flash. 
CheerpX for Flash can be used by organisations to preserve access to their internal or external Flash-based applications, including Flex and Spark, on any browser. It can be used on any internally-developed, or third-party applications, as it doesn't require anything other than the application Flash files.
Brief History of CheepX for Flash
At Leaning Technologies, we make software development tools that target HTML5/WebAssembly/JavaScript, i.e. the browser as a platform. These tools are used either to preserve accessibility to legacy applications or to develop new applications for the Web using 'traditional' programming languages (such as Java and C++)
2013
Starting in 2013, we have developed several compile-to-WebAssembly and compile-to-JavaScript solutions, allowing us to compile C/C++ (Cheerp) and Java (CheerpJ) to HTML5.
2018
In late 2018, we started working on what we believed was a missing piece of software development tools for the HTML5/WebAssembly platform — an x86 virtual machine, primarily aimed at Linux executables — in WebAssembly.
This technology, which we named CheerpX, would allow running Linux binaries in-browser, without needing to re-compile them to WebAssembly from source, via an x86 to WebAssembly binary translation JIT engine.
2019
In 2019 we started work on CheerpX for Flash, a special embodiment of CheerpX to run an 'emulated' (virtualized) version of the Adobe Flash Player, without having to install it on the client browser, and therefore compatible with the deprecation of Flash post-2020.
At the end of 2019 we started collaborating with HARMAN International, the company now providing official enterprise distribution for the Adobe Flash Player.
2020
From late 2019 and throughout early 2020, we began working with Early Adopters testing beta builds of CheerpX for Flash, including Fortune 500 and large public sector organisations.
On 19th October 2020 we announced the general availability of CheerpX for Flash. 
2021
In January 2021 we saw our first client applications go into production in time for the 'first' discontinuation of the Adobe Flash Player on normal browsers.
Throughout 2021 we saw increased adoption of CheerpX for Flash through the full discontinuation of Flash, including on Microsoft's Internet Explorer. As of February 2022, numerous organisations, including several Fortune 500 and NASDAQ companies in sectors including telecommunications, cybersecurity, defence, healthcare, IT consulting, education, digital media, banking & finance, media & entertainment, aviation & transport, and logistics, use CheerpX for Flash.
CheerpX for Flash – Technical Achievements
We are proud of the technical achievements we have achieved over the last few years with CheerpX for Flash.
Support
Being based on the Adobe Flash Player, CheerpX for Flash is compatible with any Flash application, or technology that targets the Flash platform, including frameworks such as Flex and Spark, or OpenLaszlo.
This includes any AS release (AS1, AS2 and AS3), this inclusion of full support for AS3 sets CheerpX for Flash apart from any other solution on the market.
CheerpX for Flash also supports file uploading and downloading, networking,audio playing, video playing, keyboard and mouse inputs, international character encodings, printing.
Stability
By working closely with our Early Adopters, CheerpX for Flash has proven time and time again to be stable enough to be relied upon for mission-critical applications used by several Fortune 500 and NASDAQ companies. 
These companies are in sectors including telecommunications, cybersecurity, defence, healthcare, IT consulting, education, digital media, banking & finance, media & entertainment, aviation & transport, and logistics.
Performance
Our recent improvements in performance and fluidity, has enabled Leaning Technologies to partner with Video Game distributors develop a solution that enables the seamless running of their ever popular Flash games.
These partnerships open the door for millions of players to regain access to extensive libraries and catalogues of Flash games.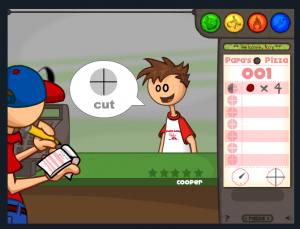 CheerpX lets us bring back our timeless Flash games directly to the browser, the way they were always meant to be played. Our audience has been clamouring for their favourite Flash games and I'm delighted to bring these games to them again."

– Jonathan Keefer, Head of Product, Coolmath Games 
The Future for CheerpX for Flash
With Microsoft's plan to officially retire Internet Explorer later this year, the options for Enterprises wishing to access Flash content via the browser are dwindling. And rewriting applications in HTML5 can be a long and complex process, which is impractical if it is a vital application. 
CheerpX for Flash can also provide a vital lifeline to Enterprises that need to offer a solution for users where a local installation would be impossible. For example, when the users are outside of the particular internal system or if the client doesn't have the rights to install, which is common within industries where you are dealing with highly secure IT environments.
With CheerpX for Flash, you can indefinitely extend the life of your application, effortlessly, without the need for special browsers or any action from the user. This makes it the ideal solution for mission-critical applications within the Financial, Regulated and Educational sectors. 
If you would like to find out more about how CheerpX For Flash can help preserve your Flash application, follow this link to book a demo.