Leaning Technologies and Coolmath Games partner to breathe new life into beloved Flash games.
Coolmath Games and Leaning Technologies are happy to announce a technical partnership that will allow millions of users to enjoy popular Flash games on modern browsers.
Taking advantage of CheerpX for Flash, an HTML5 Flash emulator, Leaning Technologies and Coolmath Games have developed a solution to enable the seamless running of Flash games on web browsers, after the end of life of Adobe Flash Player. This new partnership has opened the door for millions of players to regain access to Coolmath's extensive catalogue of Flash games, starting with the popular Papa's Pizzeria.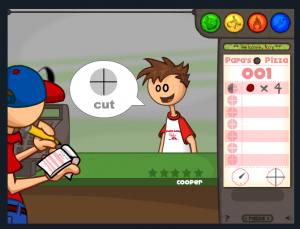 CheerpX For Flash is a long-term solution for preserving accessibility to Flash applications on modern unmodified browsers. It is based on a WebAssembly-emulated version of the Adobe Flash Player, ensuring 100% compatibility with Flash. CheerpX For Flash runs securely, fully client-side, on normal browsers, without any local installation or requirement. 
"CheerpX lets us bring back our timeless Flash games directly to the browser, the way they were always meant to be played. Our audience has been clamouring for their favourite Flash games and I'm delighted to bring these games to them again."

– Jonathan Keefer, Head of Product, Coolmath Games 
"The opportunity to partner with Coolmath Games is incredibly exciting as we apply our WebAssembly-based technology CheerpX to extend the life of Flash Games. We grew up with Flash Games and appreciate how important Flash has been as an outlet for independent game developers, creators and artists, and how vital it is to preserve this content for years to come."

– Stefano De Rossi, CEO, Leaning Technologies
CoolmathGames.com is a web gaming site that is home to thousands of "fun + thinking" HTML5 and Flash web browser games. Coolmath Games is available for free on PCs, Macs, Chromebooks, phones and tablets, on both the web and in native iOS and Android apps. Coolmath's family of websites includes Coolmath.com, an invaluable math learning resource for Pre-Algebra through Trigonometry, and Coolmath4Kids.com, a website for ages 12 and under with curated content to teach math and make it fun.
Leaning Technologies is a computer software company specialising in WebAssembly and compile-to-JavaScript tools and services to convert applications into Web Apps. Leaning Technologies solutions can extend the life of their legacy applications written in Java, C/C++ or Flash by automatically converting them to HTML5 browser-based applications.